Captain & Rapala Certified GuideWADE DAYLEY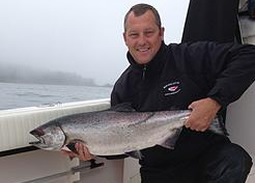 Wade has had a passion for fishing his entire life. Growing up in Port Hardy, he's spent over 25 years fishing in and around Port Hardy. Wade knows where the fish go and how to catch them. This level of knowledge can only be gained from spending tireless hours on the water searching for new spots and testing different gear.
One of the things Wade enjoys most about guiding is handing over the rod to his guests to watch their excitement as the battle ensues. Whether it's an arm numbing Halibut or a reel screaming Salmon, Wade's guests always return to the dock tired and happy. See some of Wade's adventures: https://twitter.com/BearCove44 #wickedsalmon
Manager & Public RelationsShannon DAYLEY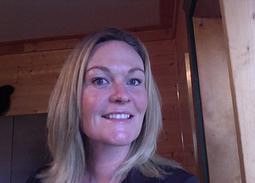 The matriarch of this family run business, Shannon is your ever welcoming host and liaison for all matters North Island.
A reflexologist and an R.H.N, Shannon has an extensive background in holistic healing and spearheads the Health and Wellness Program at Bear Cove. Consisting of customized meal plans, daily yoga and guided hiking, this program is designed for each client individually, depending on their health goals and specific dietary needs. Shannon will gladly assess your health and guide you in the direction to optimal health, both physically and mentally. Shannon is excited to offer this service to the guests of Bear Cove in 2016.
INCREDIBLENORTHERN VANCOUVER ISLAND
WELCOME TO A LITTLE-KNOWN WILDERNESS MECCA:
PORT HARDY
While you're here indulge in any of the following exciting adventures
Beach Combing
Hiking
Kayaking
Whale Watching
Nature Tours
Sports Fishing
"Great Fishing Vacation! We had a great time fishing in Port Hardy. Wade and Shannon are great hosts at Bear Cove Cottages. Lucas is very good as a fishing guide, He makes sure you get to where the fish are. We highly recommend Bear Cove Cottages." WinterSunTraveller, Seattle, WA on TripAdvisor